Becoming a River Guide: The Importance of Whitewater Rescue Technician Training
Whitewater Rescue Technician training is required for all individuals looking to become river professionals, such as raft guides or whitewater kayakers. This certification is essential for these outdoor professionals as it addresses all major aspects of water rescue and provides a standardization of training on topics including rescue techniques, training standards, operational policies, safety guidelines and professional rescue qualifications.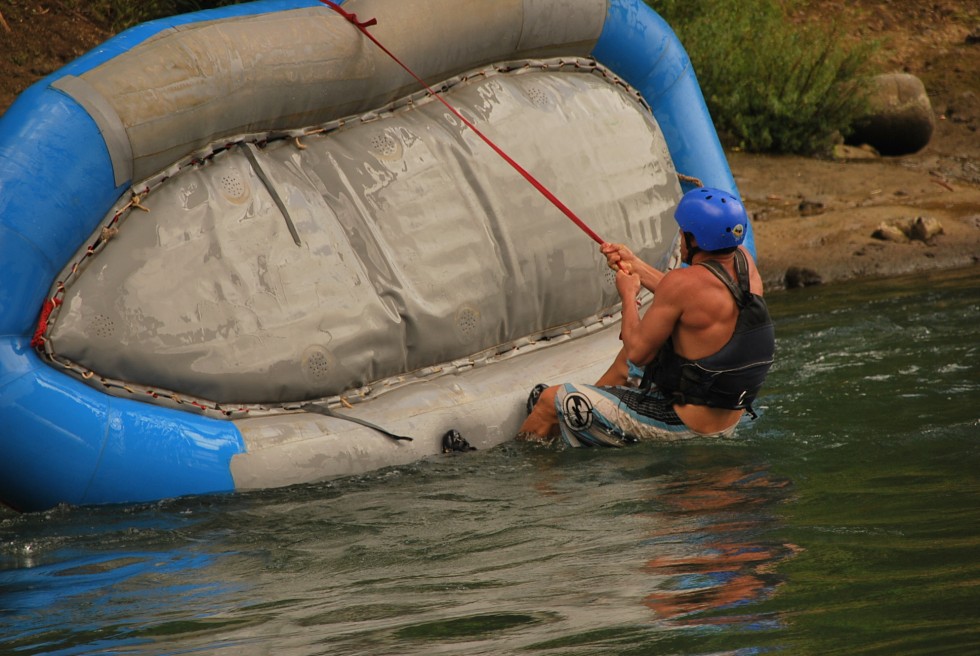 Issued by Rescue 3 International, this is one of the seven internationally-recognized outdoor certifications that our Leadership students work towards during their semester here at Outward Bound Costa Rica. In addition to the WRT certification, river professionals supplement this training with courses that pertain to their area of expertise.
Who takes the Whitewater Rescue Technician course?
This training is required for individuals looking to work as outdoor professionals on whitewater rivers. Participants must have at least a basic swimming ability.
What topics are covered in a WRT course?
There are many topics covered in Rescue 3 International's Whitewater Rescue Technician course. Topics include rescue introduction philosophy, size-up at a water rescue, the rules of swiftwater rescue, search in a water rescue incident, self-rescue and personal safety, hydrology and river dynamics, personal and team equipment, water rescue skills and techniques overview, rope rescue skills and techniques, advanced techniques and high risk scenarios, and medical considerations.
How long does it take to become WRT certified?
The course typically runs over two to four days. The training consists of a technical written theory portion as well as various skill and technique reviews in staged rescue scenarios on the river.
How long is a WRT certification valid?
The Whitewater Rescue Technician certification is valid for three years.
For those looking for additional training, there is a Whitewater Rescue Technician 2 (WRT2) course also issued by Rescue 3 International that builds on this first WRT course and focuses on advanced water rescue skills.