OBCR Alumni Return To Become Outdoor Leaders
Outward Bound Costa Rica's Outdoor Leader Semester provides students the opportunity to obtain seven internationally recognized outdoor certifications, and the chance to learn all about what it is like to work in the outdoor recreation industry.
After enduring the challenging 65-day course, Outdoor Leader students Michael, Kat, and Sarah, returned to work alongside instructors this summer. Each had a life-changing experience with Outward Bound Costa Rica, and are now working to make a difference in the lives of their students through challenging and inspiring them throughout course this summer. Watch the video about their Outdoor Leader Semester experience and how what they learned is helping them to succeed this summer.

Learn More About The Instructors
Kathryn Halls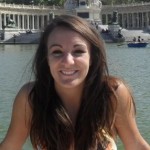 Courses Instructing: Service Challenge, Catching Waves, Rainforest, River & Reef
As a teenager "Kat" was inspired to complete a one-week course, similar to that of the Outward Bound style. The course changed her life forever, and motivated her to continue to challenge herself with different outdoor activities to see what else she could accomplish. Her experiences led her to embark on the Outdoor Leader Semester where Kat realized her passion for the outdoors and teaching others. This summer she's looking forward to working with students and hopes to teach them to have the same confidence and attitude towards life that she does.
Michael McGrath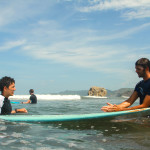 Courses Instructing: Witch's Rock, Carribean Watersport Adventure, Surf & Service Adventure
Michael had his first experience with OBCR when he was 16, which led him to later embark on the Outdoor Leader Semester. While his favorite memory on course was visiting Piedra's Blanca's for the first time, Michael says the overall OBCR experience changed his life. His experience inspired him to continue to work with Outward Bound Costa Rica this summer because to him it's not really work but pursuing a passion. Being an avid surfer since he was young, Michael is looking forward to working with students and instructing various surf courses this summer.
Sarah Martin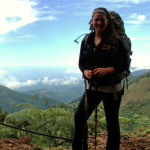 Courses Instructing: Scuba & Sea Turtle Adventure
Prior to participating in the Outdoor Leader Semester, Sarah embarked on the Rainforest, River & Reef Course which sparked her passion for outdoor adventure. During her Outdoor Leader Semester, Sarah really enjoyed Scuba Diving, and is excited to be spending her summer instructing the Scuba and Sea Turtle Adventure courses. She is looking forward to meeting all the Girl Scouts and challenging her students while being able to do what she loves.