ALS Ice Bucket Challenge Reaches Rainforests of Costa Rica [VIDEO]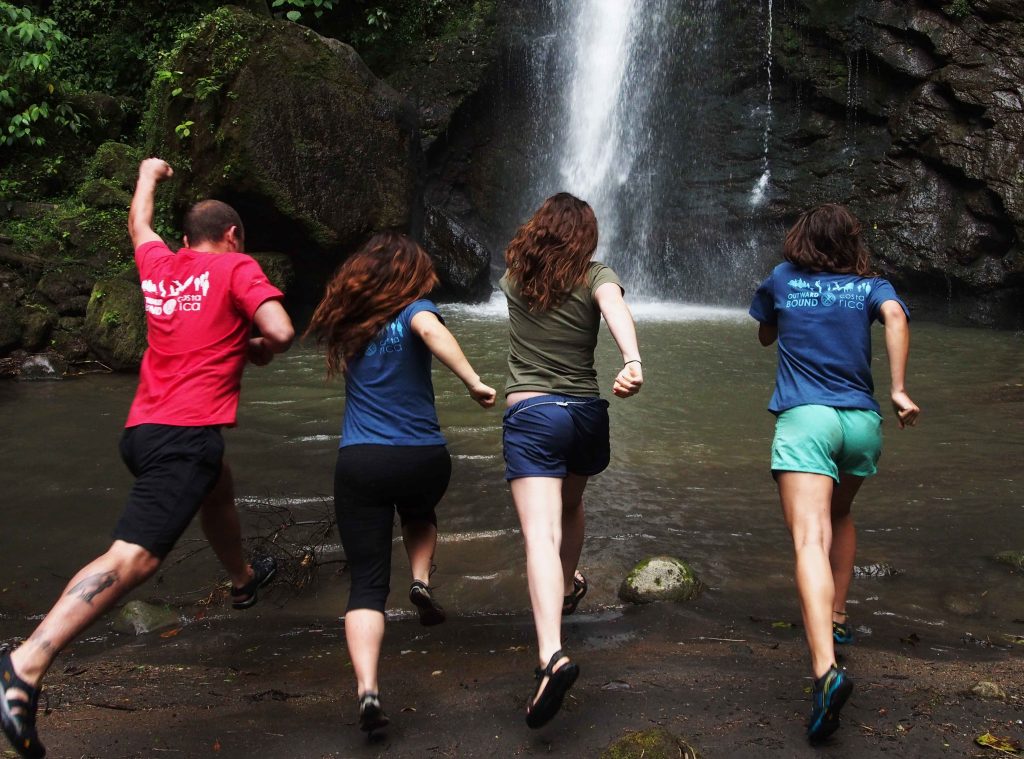 After being challenged by friends and family, Outward Bound Costa Rica staffers decided to take a new approach to the ALS Ice Bucket Challenge with a ice-cold dunk in a jungle waterfall… And we got it all on video!
In traditional Outward Bound style, the OBCR Communications team set out on a two-hour trek behind our rainforest base to reach this remote waterfall. Beyond raising awareness and encouraging donations for amyotrophic lateral sclerosis (ALS), we hope that our efforts and unique twist to the challenge have inspired those who see the video to stay active and live sustainably!
Watch Us Take the Plunge for The ALS Ice Bucket Challenge
Spoiler alert: Someone faceplants into the waterfall!
Beyond the adrenaline rush, we're happy to contribute to a good cause. Outward Bound Costa Rica has donated to ALS in addition to taking the challenge.
Our Nominees
Nominees must respond to the challenge by donating, "ice-bucketing," or both. Buena suerte, amigos!
What Is ALS?
For those who do not know, according to the ALS Association's website amyotrophic lateral sclerosis (ALS) "is a progressive neurodegenerative disease that affects nerve cells in the brain and the spinal cord. Motor neurons reach from the brain to the spinal cord and from the spinal cord to the muscles throughout the body. The progressive degeneration of the motor neurons in ALS eventually leads to their death. When the motor neurons die, the ability of the brain to initiate and control muscle movement is lost. With voluntary muscle action progressively affected, patients in the later stages of the disease may become totally paralyzed."
Learn more on the ALS Association's website. For those unable to accept the challenge, please be sure to donate to the ALS Association.
For friends in the UK, learn more about local efforts for ALS research at the Motor Neurone Disease Association.