Week of July 8th: Girl Scout & Open Enrollment Course Updates
We are getting into peak high season with seven Girl Scout and Open Enrollment groups out on course! Here is what all of our groups have been up to this week:
GIRL SCOUT DESTINATIONS
Catching Waves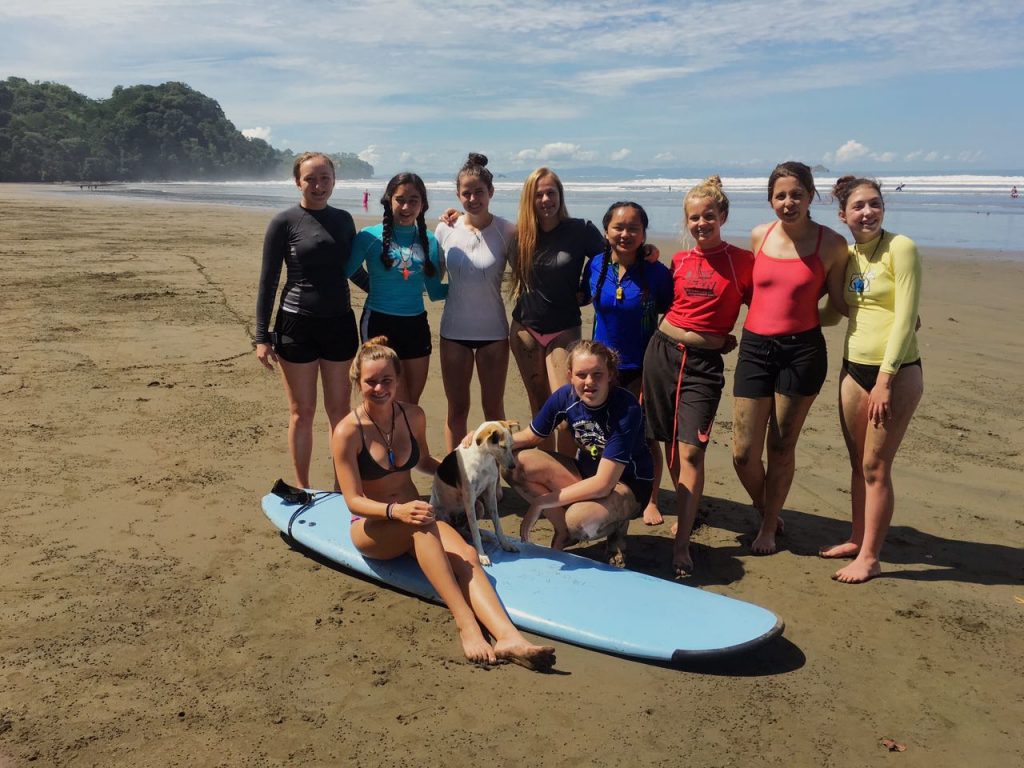 This 11-day course went by so quickly! Nine Girl Scouts were out on course in Playa Uvita with our surf instructors, Carlos and Bailey. While staying at their beach campsite, they participated in cultural exchanges and painted the local school in Uvita and even met up with Cruz Roja, the Costa Rican Red Cross. When Bailey returned from base with the group, she was so impressed how each of these Girl Scouts already possessed great leadership qualities. The girls were hard-working, in and out of the water—from helping to move their tents during a windstorm to lending a hand in transporting all of the surfboards to the beach. Seeing every girl stand up while surfing was a great accomplishment for each of them. It's safe to say that this group of girls bonded immensely, and had the experience of a lifetime.
Scuba & Sea Turtle Adventure (Session #2)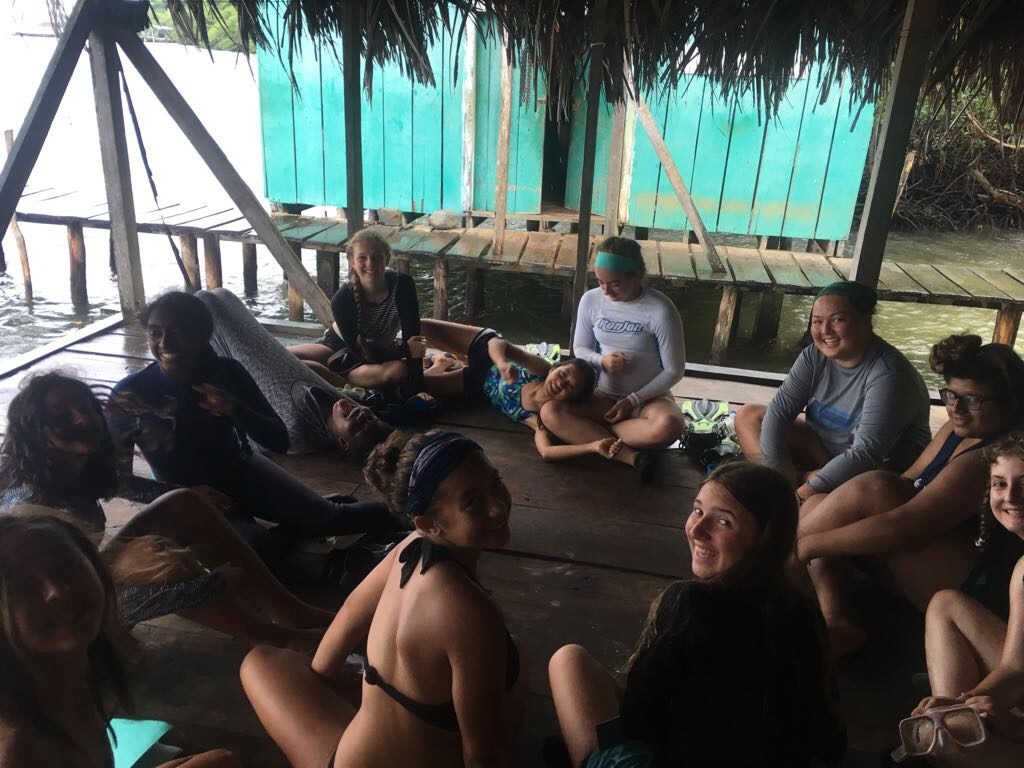 After volunteering with sea turtle conservation projects in San San Pond Sak, these twelve girls travelled to Isla Solarte for two days of touring around the islands, relaxing on the beach, and zipping through the trees on a canopy tour! This past Monday, they were met by Jim, our Executive Director and Scuba Instructor, to begin learning the ins and outs of scuba diving. The group has been having a blast through wreck dives and nights dives to see the magical bioluminescence. Today they're enjoying the day on a free dive, and will be returning back to our Costa Rica base tomorrow afternoon.
Service Challenge (Session #2)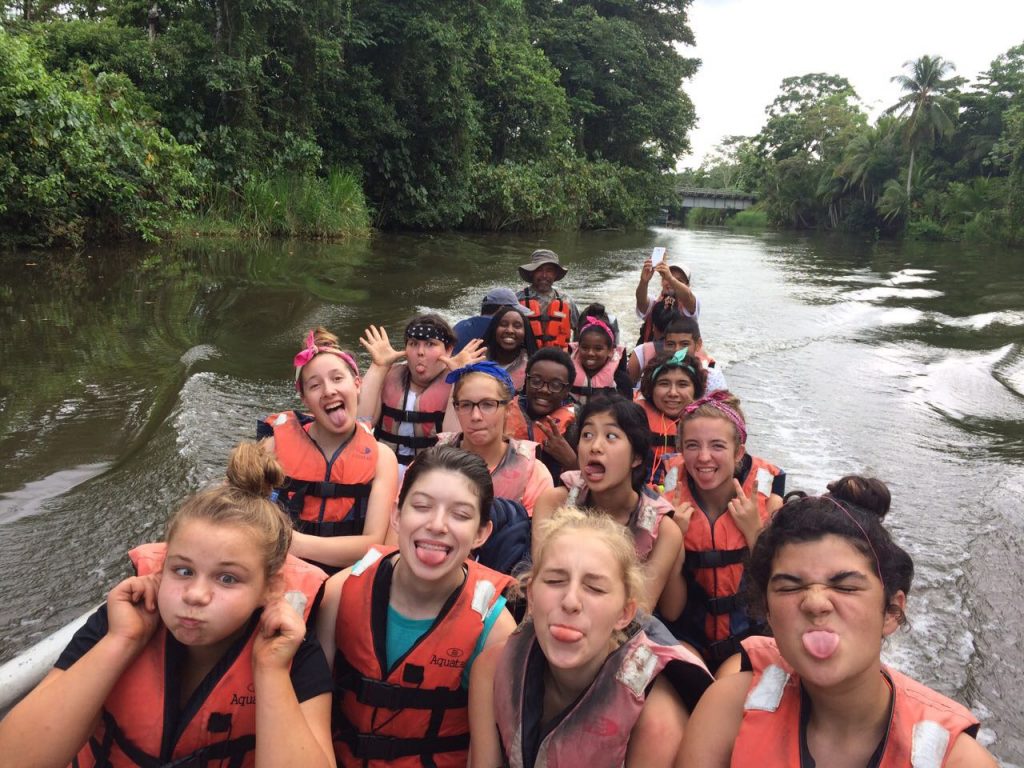 After starting their course in Talamanca to volunteer at a local elementary school, these twelve Girl Scouts crossed the border to the San San Pond Sak wetland reserve in Panama. There they began their second service project, assisting with sea turtle conservation efforts through nightly patrols, cataloging nests, releasing newly hatched baby turtles into the wild! Each night they had lessons, learning about animals of the rainforest, eco-tourism, and Tico cultures and traditions. Once they transferred back to our Costa Rica base yesterday, they headed back out for an exhilarating zipline tour through the rainforest canopy! This afternoon, they will be visiting the capital city, San Jose, to walk around the famous Artisan Market. On their last full day with us, these Girl Scouts will be whitewater rafting!
OPEN ENROLLMENT
Service, Hike & Homestay (Session #2)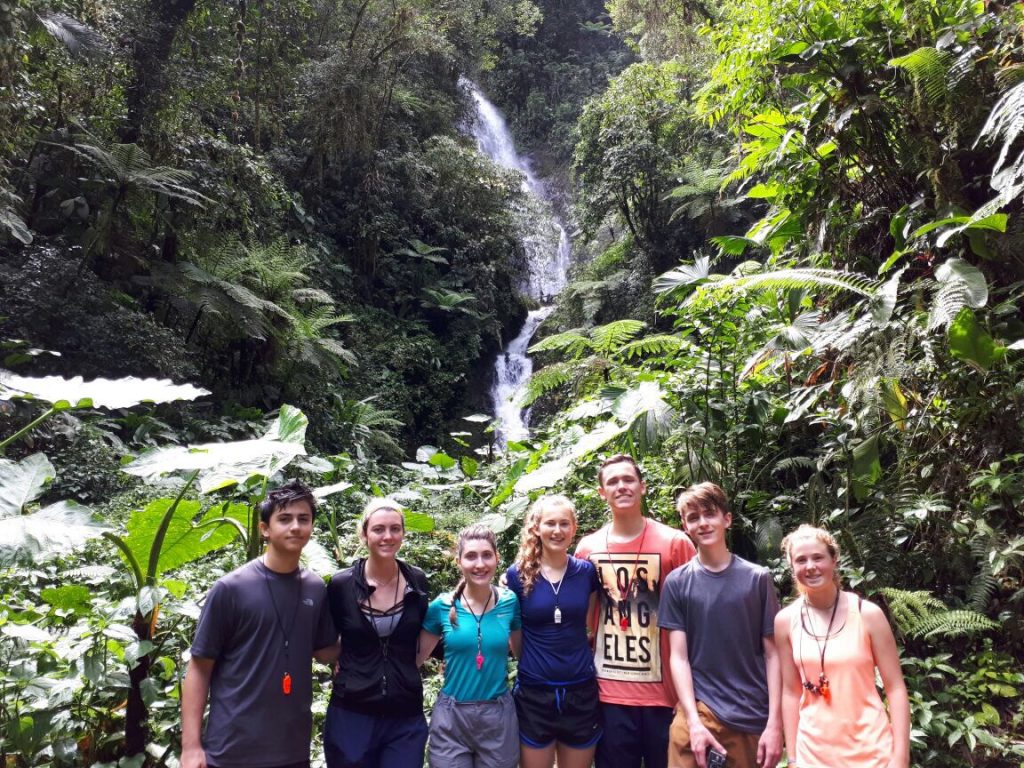 This group completed their first service project in the reserve on Saturday and departed early Monday morning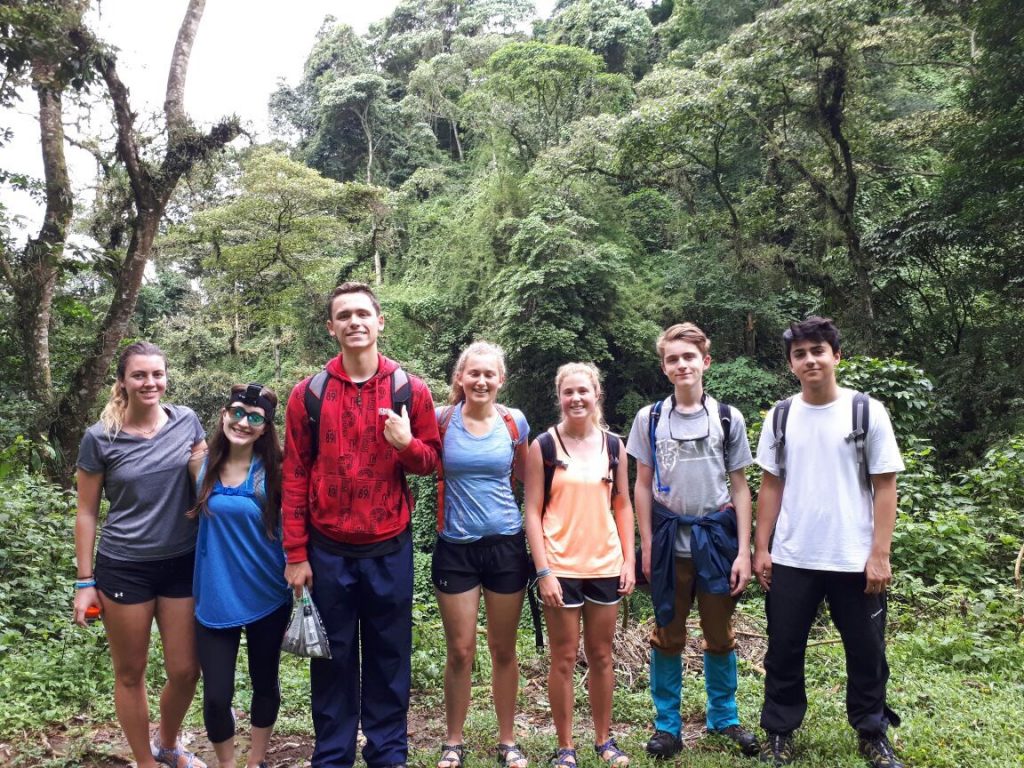 to begin their hike! They have been off the grid since Monday afternoon, but managed to send us one more photo mid-hike! We will provide more pictures as soon as they arrive at our beach base this coming Monday. For now, they are exploring rainforest life and getting quite the cultural experience hiking from homestay to homestay. Along the way, they will be rappelling a waterfall and eating tasty empanadas during a cafecito breaks. On Friday, they will learn how to process raw sugar cane stalks with a trapiche! Stay tuned next week for updates.
Caribbean, Scuba & Service (Session #2)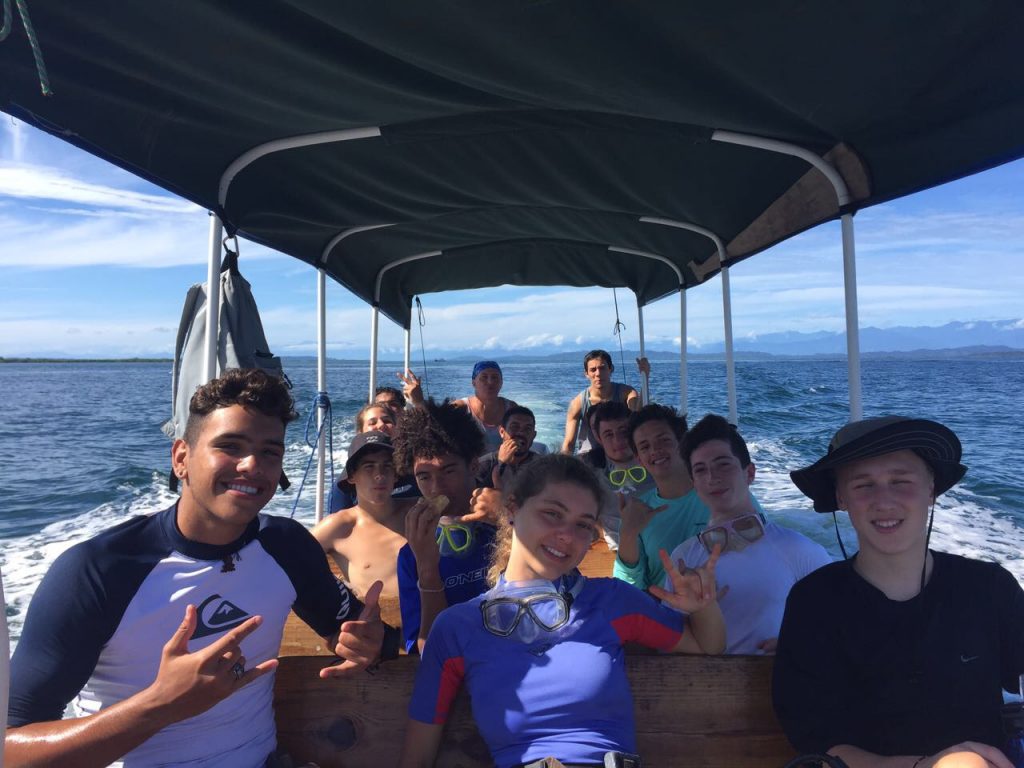 After settling in at our rainforest base this past Saturday, these eleven students packed up their bags and headed across the border into Panama. Once they arrived, they immediately began studying up to become scuba certified! Jim, Executive Director and Scuba Instructor, began teaching them basic and then more advanced skills as they practiced in shallow waters. In the afternoons, they've made room for a little downtime for wakeboarding through the Panama islands to volunteering with a local school. Our students are getting the full immersion and have bonded so well with each other! Today they are taking their scuba certification test, so we wish them luck! Stay tuned for more updates on this great group.
Pacific Surf & Service and Pacific Surf & Cert (Session #1)
After arriving to base on Saturday, this group headed out the next morning to complete a service project in the local reserve. Early Monday morning they loaded up their surfboards to head out to the remote and pristine Uvita beach to catch their first set of world-class waves. On Tuesday, they travelled from Playa Uvita to Manuel Antonio to begin their CPR & AED certification course! Lessons at our Manuel Antonio base included learning about ripe currents, coastal development and the local ecosystems. This week, they will continue to improve their surf skills as they hit the beach each morning and afternoon. Stay on board next week to catch awesome photos of our Pacific Surf & Service students riding the waves!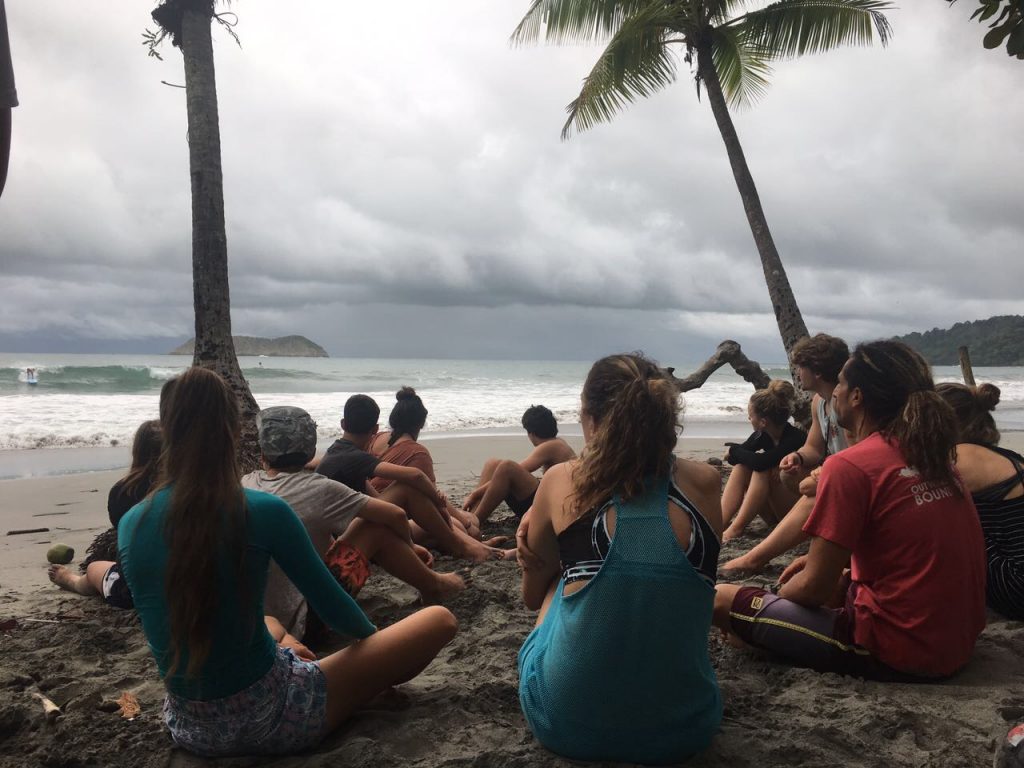 Like our Facebook page to stay updated on posts of our students on course and weekly blogposts.
JOIN US ON A SUMMER COURSE NEXT YEAR
Interested on going on your own Outward Bound Costa Rica course?
Submit an inquiry or contact our Enrollment Manager at 800-676-2018 or emailing Enrollment@OutwardBoundCR.org.