2016 Outward Bound Summer Expeditions
---
Summer Expedition Course Options
Rainforest Hike & Homestay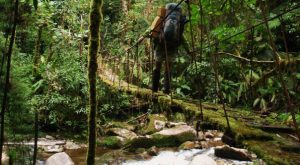 Rainforest Hike & Homestay
Discover the true meaning of "off the beaten path" as you embark on a deep-jungle trek where spectacular rainforest valleys, cascading waterfalls, and winding rivers will both awe and challenge you.
COURSE DETAILS
Caribbean Scuba & Service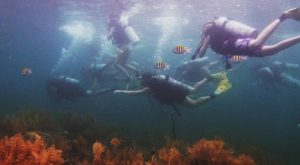 Caribbean Scuba & Service
Discover the natural wonders of Panama by lending a hand in local conservation projects and scuba diving tropical Caribbean waters.
COURSE DETAILS
Pacific Surf & Cert Extension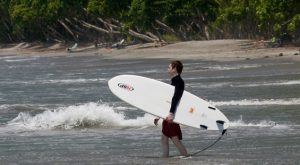 Pacific Surf & Cert Extension
Spend 8 days learning to surf or honing your skills as you paddle alongside our experienced, professional instructors and ensure your dedication to staying safe in the water by earning your American Red Cross First Aid and CPR certifications.
COURSE DETAILS
---
Design Your Outward Bound Summer Program
Teens, Ages 14+, 2 to 5-weeks
Our Outward Bound summer courses in Costa Rica and Panama provide learning experiences that allow participants to build life skills, intercultural competence, Spanish language, and self-awareness. Through varied adventure challenges and service learning expeditions, students expand self-awareness, step up into leadership roles, and discover that they are capable of more than they ever thought possible.
Questions About the Program?
Submit an inquiry to our Communications team. We will help you decide which program will best fit your objectives and schedule.
Ready to Enroll?
Begin the enrollment process to tentatively hold your spot on course by filling out our online enrollment form (Takes about 20-30 minutes and no payment is required). From there, our Communications team can take you through the enrollment process.
Space is Limited!
Review the steps to confirm your place on course:
Discounts and scholarships available to those who qualify.
---
OUR 2016 SCHEDULE

---
CLICK FOR ANSWERS TO FREQUENTLY ASKED QUESTIONS